Disability Action Center

Membership Pledge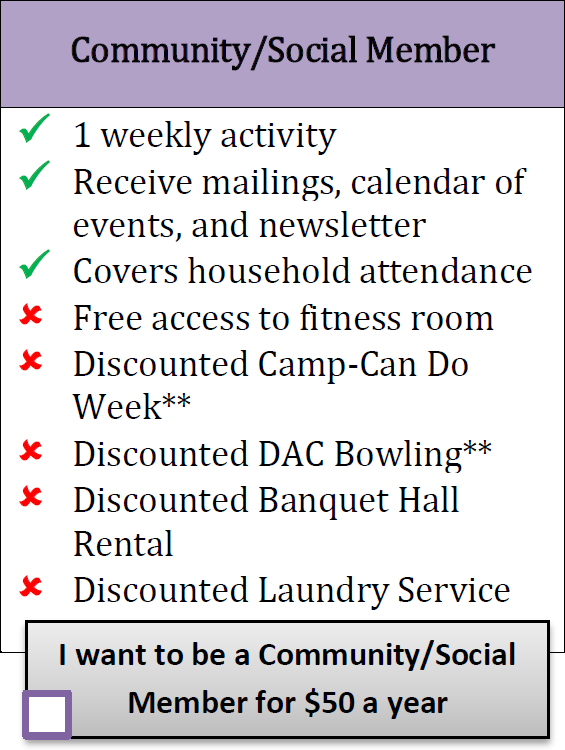 Just $1.00 per week!

Any additional money pledged will further help our programs and services provided.


Your membership fee helps all of our programs, provides you with a newsletter with all of our activities, and ensures your participation in all Center activities, camps, programs and all other activities.

Thank you for your support!
---
If you have engaged with us before:
simply use the login below on the left (check the "Forgot Password" button if you can't remember).

If this is your first time here:


please fill out some basic information about yourself below, then the details of your gift.